Large Offset Printing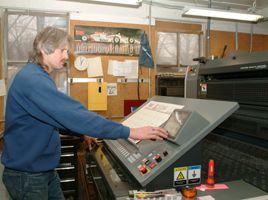 We utilize proven technology and equipment to ensure that our printed products are of the highest quality. Our professional press-operators are masters at maintaining ink consistency and coverage, maintaining accuracy, and meeting tight deadlines.
Our recent addition of a Komori 228GS Sprint has helped to bring even higher production and quality to our pressroom.